2022 Convocation
---

The New Student Welcome Convocation marks the formal entrance of our incoming students into UC San Diego's scholarly community.  As a bookend to Commencement, Convocation provides an opportunity for our newest Tritons to hear from campus leaders and engage with faculty at the start of their collegiate journey. 2022 celebrates the 17th year of this important campus tradition.
Please join us on Tuesday, September 20, at 4:30 p.m. (PST) on RIMAC field to kick off your academic journey! This program is open to all first-year undergraduate students, transfer students, and incoming graduate students. We will have the opportunity to hear from the Chancellor, Executive Vice Chancellor, as well as your student government president to celebrate the start of your academic journey.
Please keep checking back with us for more information about this year's Convocation. We look forward to seeing you there!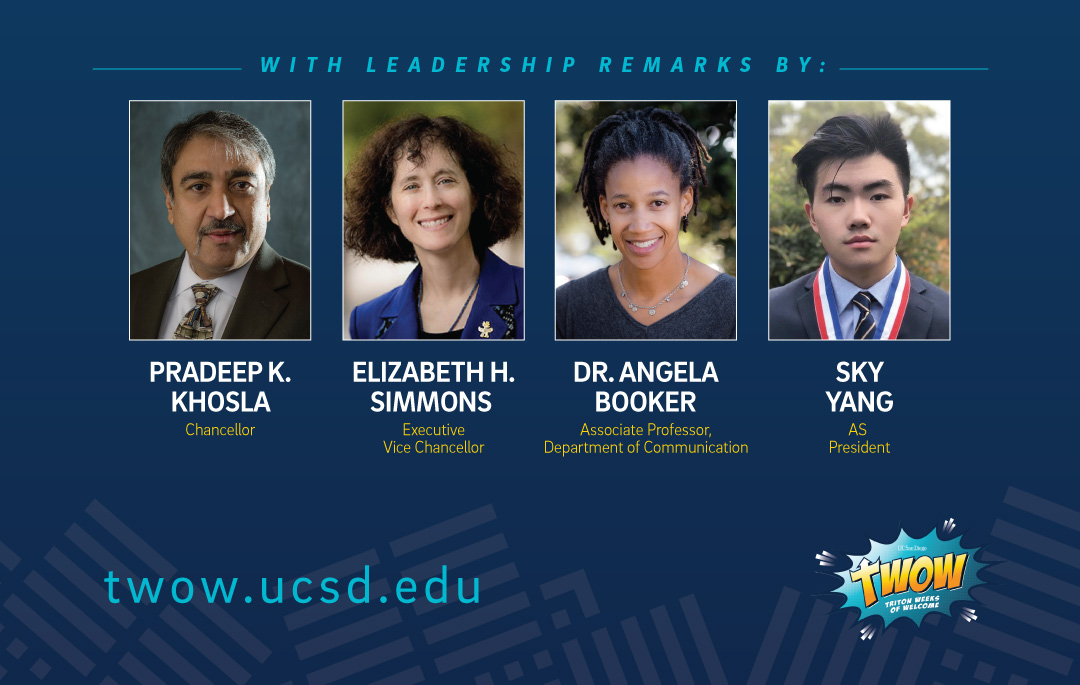 FOLLOW UC SAN DIEGO