TWOW: Triton Weeks of Welcome




Join UC San Diego during the Triton Weeks of Welcome (TWOW). Connect to opportunities and virtual events during your first weeks "on" campus remotely. Get engaged and join the thousands of other new students navigating this unusual first year together. Don't miss residential move-in activities, New Student Welcome Convocation, Triton Fest, and much more.
Welcome Week, an annual tradition at UC San Diego, fosters Triton Spirit for both new and returning students. Take part in the fun and supportive activities, services and programs to find your place, make friends, and live the Triton Spirit!
Welcome Week events you won't want to miss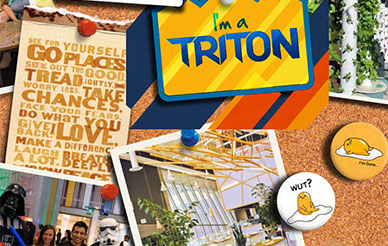 September 19–28
Living on campus? Learn more about move-in details!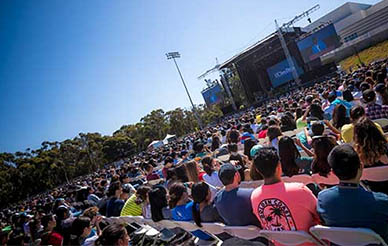 September 29 at 4 pm
The annual New Student Welcome Convocation kicks off Welcome Week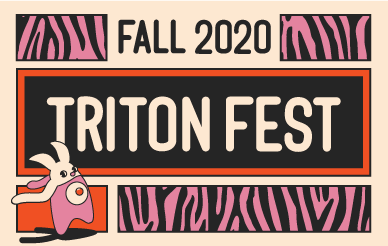 Fall & Winter Quarters
Triton Fest events run on weekend evenings during fall & winter quarters
CALENDAR OF FALL EVENTS
New Student Orientations
Undergraduate Students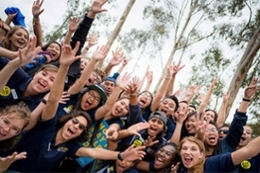 Undergraduate Student
Pre-Orientation (all colleges)
Grad Students
International Students
Get your Triton spirit on
Go Tritons
Are you ready to show your UC San Diego spirit? Be the ultimate Triton by learning the fight song, downloading Zoom backgrounds, listening to TritonCast, catching up on news, and much more!
Triton Tide
The Tritons are starting something… a new era of NCAA Division I athletics, a new set of Big West competition, and a new era of Triton spirit. Be one of the first and activate your Triton Tide membership today. More than just cheering on at games, Triton Tide is here to drive spirit and fun.
Find your College's Welcome Week Events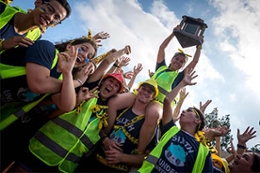 Unolympics
Unolympics is a traditional competition between the seven colleges. This year, Unolympics is postponed to a later date, but learn about other events being hosted by the Colleges. And when the time comes, who will win the next Golden Shoe?
Open Houses & Resource Fairs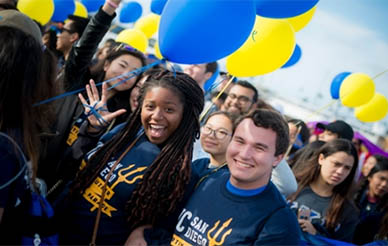 Check out the annual student organizations fair & get involved!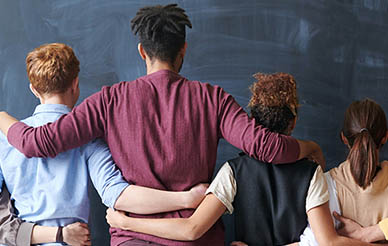 Link to campus community centers to find fall open house dates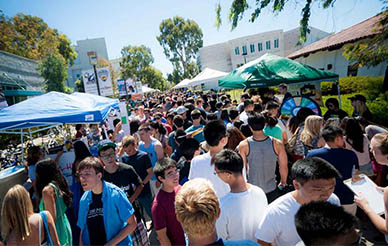 Learn about multiple campus resources available to support you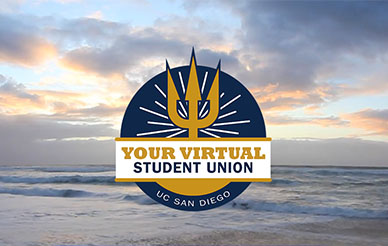 For all students
This list of events & programs helps you stay connected, even while we stay physically apart!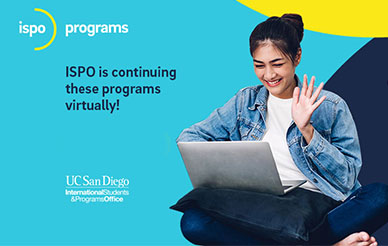 For international students
These programs offer international students opportunities to learn, grow & stay engaged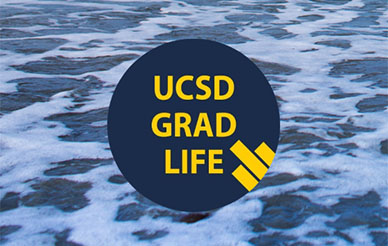 For grad students
Find links to virtual events & opportunities for graduate & professional school students
Other ways to stay connected
FOLLOW UC SAN DIEGO